So I just found out that there's this term called Brown Friday- it refers to needing to call a plumber the day after Thanksgiving.
Here are some practical ways to make sure your drains in your kitchen and bathroom work properly after hosting for the Holidays:
1. Do not use the garbage disposal if you don't have to.
 Scrape the plate of leftover food before placing in the sink.
  If you must use the disposal, make sure the water is running first, then turn it on.
**Do not put any stringy, fibrous, or starchy foods (i.e. rice, celery, potato peels or poultry skin) down the garbage disposal whatsoever.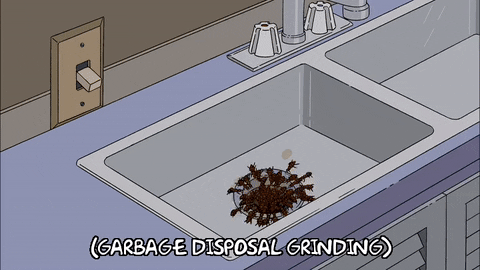 2. Place grease and oil in trash before washing out pans and skillets.
3. Have guests wait 10-15 mins between showers to allow water to drain.
Honestly, by the time every one dries off and gets dressed, it should be ten minutes because who is allowing house guests to walk around in a towel.
4. Prepare your bathroom ahead of time.
Try stocking the bathroom with single ply tissue. Make sure there's some Potty Pearls and a plunger in there, so everyone can have a better bathroom experience.
Here's to avoiding Brown Friday!
Tyeshia